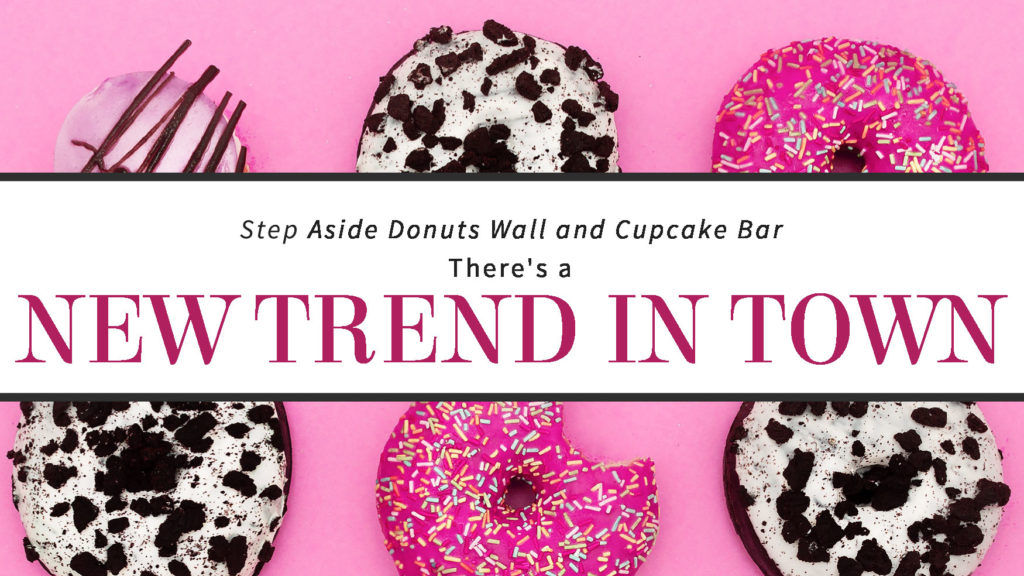 In recent years, weddings have stepped up their game when it comes to food! There have been a variety of way to feed your guests with your favorite food, even if it was something a bit odd to have at a wedding. Here's a few of them:
For those winter weddings, we've had hot chocolate bars.
via Pinterest
There was the donut wall, that showed how yummy getting a ring could be!
via Pinterest
For coffee enthusiasts, there have been coffee bars with all the fixings!
via Pinterest
And, who can forget the cupcake trend?
via Pinterest
Or, the classic candy bar?
via Pinterest
Well, there's a new trend in town, and it's AWESOME! Introducing the PRETZEL BAR!
via Pinterest
The pretzel bar is the perfect way to take "tying the knot" to a whole new level! We can't wait to see couples use this new trend for their wedding! If you have a great idea that you used or are going to use, tag us on Facebook or Instagram @weddingandpartynetwork to show us!