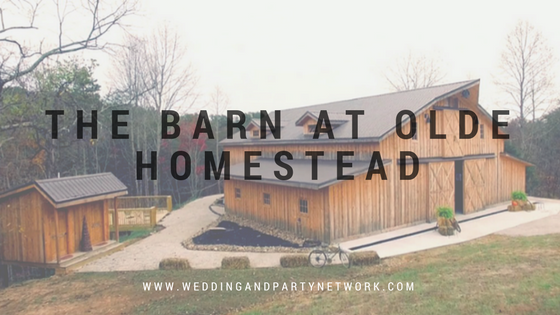 This gorgeous venue is bound to check everything off of your list. At The Barn at the Olde Homestead, this picturesque venue nestled on 100 acres in West Virginia offers more than 4,600 square feet of space full of unique architecture, with handsome posts and beams, and an open loft design.
Between the floor and loft, you have more than enough room for your special occasion. Even if it includes a band or dancing, it can easily accommodate a party of up to 250 guests.
The folks at The Barn make it even more complete when you rent decor specially tailored for the venue. They offer tables, chairs, pews, centerpieces, cake stands, and more. The pieces are hand-selected and can be used for both rustic and vintage settings. As if it couldn't get any better: you can send a description of your theme, or even Pinterest ideas their way, and they will gather items specifically for your event. They can certainly give you what you want, at whatever involvement level you want from them, from do-it-yourself to turnkey options.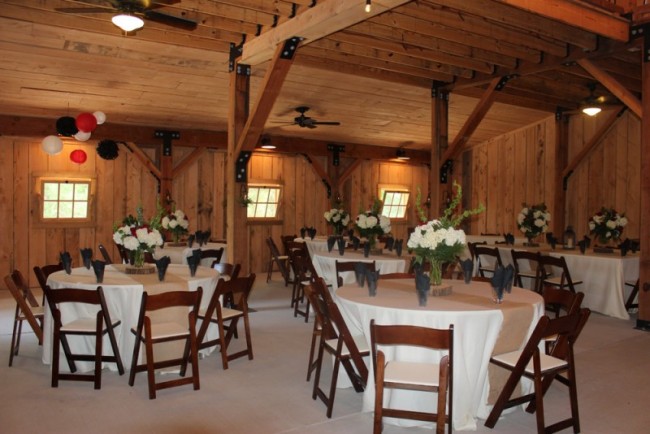 Special events that would be ideal at The Barn include weddings, family reunions, corporate events, church socials, birthday parties, and more. And with its naturally beautiful setting, photo shoots are on the list, too! Senior pictures, engagement photos, and wedding day shoots are all a must with the backdrop of the tree tops or the barn in the background. There is such a range of both indoor and outdoor settings, you are bound to have a complete shoot in this one location.
Other services available for a fee: setting up and taking down or clean up decor, a full day-of coordinator, and a shuttle service.
Get this one aspect of your event done right, and done well, at The Barn at the Olde Homestead.