It's all in the details when you plan a wedding or special event. The details are what tells the story of your event. Therefore, they truly must be spectacular. When looking for vendors, you want a vendor that truly understands you and captures your business. This is important in every detail, especially flowers. If you're in the
Beebe, Arkansas
area and want a florist who goes above and beyond at pleasing their customers,
A Perfect Bloom Florist & Interior
is the one for you.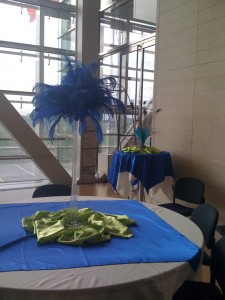 This florist is a family owned business that specializes in gorgeous fresh flowers and creating your dream wedding or event through their flowers. They love meeting new brides and consumers who are planning a special wedding or event.
Their goal is to definitely show off your style through the flowers. You'll love meeting with their creative & skillful florist to create your dream flowers. This florist wants to help celebrate one of the most important days with you and make it special.
Planning Your Big Day
When it comes to planning your wedding,
A Perfect Bloom Florist & Interior
wants to create your dream
wedding flowers
. First, they want to take the time to visit you and truly get an understanding and feel of what you want for your wedding flowers. They want to understand your vision, so they can show that throughout the flowers.
They'll take care of everything from your
wedding bouquet, wedding ceremony flowers
, wedding reception flowers and anything else you may need for your flowers.
Whether your style is elegant, white roses, colored, mixed flowers or fun daisies, they will incorporate them into your flowers to create your look. Unique blue feather centerpieces, colorful, mixed wedding bouquet or a gorgeous cream floral centerpiece; they can create it all. No matter what your style, they strive to perfect their floral arrangements to show off your wedding style.
Flowers For All Other Occasions
Not only do they just design wedding flowers, they also create flowers for other special occasions as well. Whether you are planning a special event, charity ball, gala or just wanting to send flowers; they'll always make sure that they create exactly what you're wanting within your flowers.
Whatever type of flowers you are needing, they will always make sure they design it to your style. It's important to them that they show off your event's theme or great personality through their floral designs.
When you are looking for a florist that has a skillful eye, pays close attention to detail and always designs with their customers in mind,
A Perfect Bloom Florist & Interior
is the florist for you.
Flowers are truly special. Whether you're planning a wedding, special event or
sending flowers
, you want them to represent you or that person. Flowers set the tone and convey it to your guests. Therefore, you need a florist who wants to understand you and create you an unbelievable end product.
A Perfect Bloom Florist & Interior
in
Beebe, Arkansas
can meet just that. You'll be satisfied each and every time you use them.
Planning Your Wedding
When
planning your wedding
, you want it to be perfect and represent the style. Well,
A Perfect Bloom Florist & Interior
wants to create the wedding of your dreams. Sit down with their expert florist and discuss your wedding vision. Whether you are dream about a blue and white wedding or a butterfly inspired wedding, they will create it.
Your gorgeous wedding location, wedding bouquet and boutonnieres will all represent your beautiful style. The beautiful couple will definitely shine through within their
wedding flowers
. When guests first walk into your gorgeous wedding ceremony, they will immediately see that the flowers represent you and understand what your wedding has in store for them. They will be amazed!
From Special Events To Sending Flowers
This florist also designs flowers for special events or if you're sending flowers. Again, they will represent your event with their beautifully designed flowers. When sending flowers, they want to make sure that the special recipient shines through within their design. Within everything they design, you will stand out.
Not only do they offer amazing flowers, but they also design candy bouquets and beautiful gifts and home decor. They offer a variety of products that will appeal to everyone!
If you're in the area of Beebe, AR, let this florist create simply amazing flowers just for you. You'll be blown away with their amazing customer service and their exquisitely designed flowers.
A Perfect Bloom Florist & Interior
will create picture perfect flowers.