Planning a party can be stressful, so don't let picking your caterer be an added stress!
Catering Delites
in Kernersville, NC can take care of a long list of your party needs. Whether you are hosting a corporate event, a wedding, or even a holiday party, this caterer can make your time together delicious and special.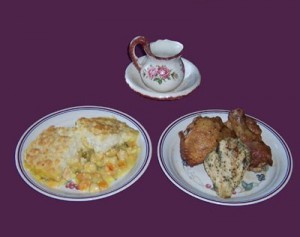 Menu Options
If you aren't exactly sure what kind of food you are wanting to go with for your specific function, that's not a problem! Their menu ranges from lasagna to pork barbeque to sloppy joes. They serve a variety of yummy chicken dishes as well, such as, chicken pie and chicken stir-fry. You can also decide from a long list of vegetables  that are sure to round out your meal perfectly. Catering Delites can satisfy your sweet tooth with cakes like chocolate, strawberry, coconut, and carrot. They offer many other dessert options, too.
A Caterer That Does It All
Does someone special have a birthday, business event or wedding coming up? This caterer will cater it all!
Whatever type of party you're planning, whether it's small or large, they'll provide the food. Whether you are wanting hor d'houvres, a sit down dinner, buffet style, or a themed dinner, your party food will be a hit with fresh ingredients and tasty options.
For corporate events, They will create an ideal event setting for you and give your meeting a friendly staff to provide you with creative presentations and flavor. Just choose from their variety of corporate menus that are designed for business lunches, seminars, a corporate party, or client meetings. You and your business partners will have no need to worry while you are taking care of business because they will take care of the rest.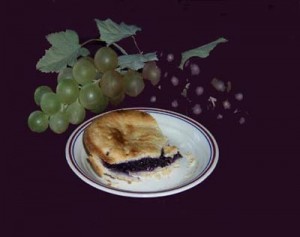 They also have finest wedding catering. Every bride and groom wants their big day to include great food and service while they are celebrating this once in a lifetime moment. Your catering staff will be accomplished and ready to take care of all your needs.
Presentation is a big deal at any wedding, and you can be sure that the food your guests enjoy will be exquisitely presented and irresistible.
Possibly the most important wedding service they provide is an experience that reflects your tastes. Every bride has a vision of what her day will look like, and Catering Delites boasts in doing everything they can to make sure your food completes that vision. They aren't going to provide you with stiff service. They are flexible and want their time with you to be all about you.
When you choose
Catering Delites
, you are choosing delicious food with unique presentation, supreme service, and a meal experience that will leave your bellies full and a smile on your face! They thrive on their fresh-cooked food, variety, and most importantly, your satisfaction.