When planning your wedding or event, you definitely want YOU to stand out with every little detail. You want your guests to walk into your event and immediately feel the tone and get the vibe that it's your event. The big and small accents all matter. So, what's one of the main things that stands out at your event or wedding? They're eye-catching and immediately sets the tone of your event. Flowers. They are so important and immediately catch the attention of your guests. Therefore, they must convey your theme and show YOU through and through. If you want your
event flowers
to stand out and customized for you in
Charlotte, North Carolina
,
Flowers Plus
is the florist for you.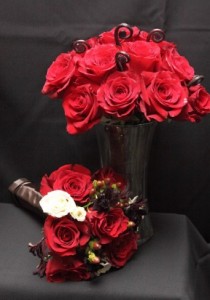 Flowers Plus
has a passion for flowers and a commitment to the highest standards in floristry, which has inspired them to offer a service that offers their customers a truly fascinating flower experience. Their focus is their customers and providing them with the best experience and design.
Customizable Wedding Flowers
When planning your wedding, the most important thing about it is making sure your personality and theme shines through every aspect. No matter how big or how small the detail, everything should display you and your groom. This florist understands that this big and important day is made up of a ton of tiny details, therefore, they want to help you with more than just the flowers.
Along with the tiniest details, comes stress. Well, you can make sure that your flowers are taken care of. You just worry about showing up, and they'll make your flowers look flawless.
They'll design it all, from table arrangements, take-away gifts, boutonnieres, corsages, reception decor, ceremony arrangements to the all important custom wedding bouquet. With the design of your
wedding flowers
, they will translate "that feeling" into "I do" while always keeping in mind your idea and budget.
If you have a color scheme of red and are more of a traditional bride, a red calla lily wedding bouquet will convey that. However, if you're more of an out-of-the-box bride, they'll create designs to match just that. Your wedding will definitely shine through each and every one of your flowers, they'll see to it.
Stand Out Flowers
Not only do they design wedding flowers, but they'll create flowers for any events. They put the same effort into creating event flowers that match the theme of the event and matching the design to the recipient when sending flowers. It's very important to them to create floral designs that represent you all the way.
Customization is the key. However, if you haven't a clue on flowers, they're always there to offer a helping hand. Lets not forget that they not only design amazing flowers, but they also create unique balloon decor too.
Whether you are needing flowers for your wedding, event or just wanting to send flowers,
Flowers Plus
will make sure your designs always represent you. It's your event and they will go above and beyond to meet your vision.
Flowers are a special touch anytime of the year. Especially on your wedding day or even for a special event. They create a beautiful flow and style that should represent exactly who you are as an individual. With
Flowers Plus
, you'll receive just that and more. This Charlotte, North Carolina florist doesn't offer unique floral ideas & gifts during their busy season, but year round. You'll be simply blown away by all their amazing floral creations.
Beautiful Flowers Are Just Waiting For You!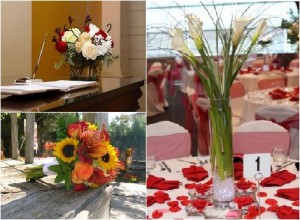 On your wedding day, you have a million and one things on your to-do list. Well, why not let
Flowers Plus
take a few off your list. Your wedding will be accented with gorgeous table centerpieces, take away gifts,
boutonnieres, corsages, bridal bouquets
and reception centerpieces and decor.
Your flowers will have a beautiful flow and represent exactly how you're feeling on your special day. You've always wanted a traditional red rose bouquet, well they will make sure that is exactly what you get. They'll design your flowers just how you've always imagined on your big day.
Not only do they offer wedding flowers, but also
wedding rentals
and decorations. They can create fun balloon columns, floral pew markers, wedding chuppa and beautiful columns. You'll have the wedding flowers you've always dreamed of with
Flowers Plus
. Just visit them for your own personal wedding consultation and they'll exceed all your high expectations to complete your wedding day-dream.
What if you're not in the wedding market? Oh well, let them help you plan a fabulous party and offer you great and unique gifts. If you want a fabulous centerpiece for your dinner party or just beautiful decorations to accent your
gorgeous party venue
, they'll be glad to do so. Don't have a clue on where to begin? That's fine, let them help with their on-site consultation.
They will be glad to come to your site and assess your space to figure out how dramatic or elegant you want your party venue to be. Always number one in their mind and striving to perfect the right
floral decorations
just for you.
Gifts For All Occasions!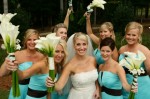 They even offer unique gifts for all things baby, wedding, birthdays or for whatever occasion. Beautiful figurines, cute plush animals, personal care products and even toys are some of the great gift items they offer. Everyone will enjoy all their unique items in their store. Staying up to date on all the latest trends will have you finding a great gift for that special someone.
Whatever statement you would like to make with your party, they'll create just that. Their keen eye for detail, you'll have outstanding floral decorations for your wedding, party or just because. With
Flowers Plus
, you can never go wrong!
Sure, there are lots of great
florists in Charlotte North Carolina
but the always-above-average flower shop is
Flowers Plus
. When you talk with Joel and Johnny, you're dealing with true southern gentlemen who enjoy good design, good people and good results.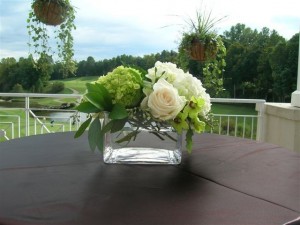 If you want design that fits YOUR personality, call on Flowers Plus. If you want amazing designs that you never thought possible, these are the guys. If you want creativity --- such as flowers for a golf course wedding reception --- you're in good hands at this flower shop.
To help put it into perspective, here's a little information about the wonderful men that run Flowers Plus.
Joel, a young man of 24, is one of the brightest up-and-coming florists in Charlotte. His designs instantly amaze. A fellow Generation Y'er, Joel has an uncanny knack for designing exactly what you want because, chances are, it's what he would want too. His fresh eye, creative spirit, and youthful heart bring a refreshing sense of perfection to any arrangements that he creates for you.
Johnny is the mirror image. His work is inspiring. He takes the time to talk with you and work together to create the designs that are right for you; that fit your needs, wants and tastes. Whatever you have in mind, Johnny is the go-to guy.
Flowers Plus has been creating masterful floral designs for years. They know Charlotte, the local tastes, and many of the people. Combine this sense of community with raw talent and you have Charlotte's best flower shop --- Flowers Plus.