Picture it. Your wedding day. Standing at the altar in front of your adoring friends and family. With eyes locked, you both say the words "I do." Suddenly, you are surrounded by dozens of fluttering butterflies. They touch down softly on the bouquet, dance around your guests, and soundlessly float free into the sunny afternoon. Sound like a fairy tale?
Fragrant Acres' Butterfly Farm
specializes in making these dreams come true by offering live butterfly releases.
Choose Your Wedding Butterflies
With 22 years of experience,
Fragrant Acres' Butterfly Farm
is the premiere choice for a one-of-a-kind experience. You'll find two types of butterflies that travel well and will most definitely create a truly stunning activity at your event.
The Painted Lady with a 2 inch wing span are friendly, low flying butterflies suitable for all regions in the United States. The Monarch, with a larger 4 inch wing span,  is the most popular for release. Set them free individually or for even more impact, select a Mixed Bouquet featuring both butterfly varieties.
These graceful fliers are able to be released in almost every state. Their website will tell you many of the regions where both painted lady and monarch mixes can be shipped for release. All the options they offer will be awe-inspiring to behold.
Choose Your Release
You can choose to release all your
butterflies
at once from a beautiful box, adorned with simple white flowers. Or get everyone in on the magic with special origami envelopes handed out to your guests that contain a single butterfly to set free. The envelopes can be printed with name and dates, making for a wonderful scrapbook keepsake.
Preparing for the Ideal Butterfly Release

The butterfly box and envelopes will arrive the night before your event in an insulated package; this keeps the butterflies asleep. An hour or two before release, the butterflies are put at room temperature to wake up. You decide the perfect time during your event for this magical display.
The Moment You'll Never Forget
A butterfly release visually expresses what the spirit feels. There couldn't be a more beautiful or fitting symbol of new life than dozens of butterflies flying out into the bright sunny world. In addition to weddings, anniversaries, special birthdays, funerals and memorials are all events that can be memorialized forever by setting free some of nature's most graceful soul mates.
Fragrant Acres' Butterfly Farm
will help you create that beautiful and symbolic moment that transcends words.
When it comes to planning a wedding, you want it to stand out. You want your wedding to not compare to anyone else's. Therefore, you look for unique details that give meaning to your wedding and adds a unique detail. One thing that comes to mind is a butterfly release. These are absolutely gorgeous and truly have a special meaning behind them. A company that goes above and beyond for their customers and provides beautiful butterflies is
Fragrant Acres' Butterfly Farm.
Why Should You Release Butterflies?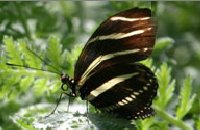 Having a
butterfly release
is a tangible way to show the deep meaning of an important event. It's the joining of two lives into something new and different, full of hopes and dreams. It's a true celebration of the joining of two lives together. It's a wonderful sight to watch for both you and your guests. You will truly enjoy watching the butterflies fly off together and it will be a meaningful moment between the both of you. You can truly use butterflies to create a special memory at your wedding, birthdays, anniversaries, proposals and other special occasions. Releasing butterflies is truly a special moment that you can cherish forever. Just imagine doing this at your
wedding location
in front of all your guests.
Why Choose Fragrant Acres' Butterfly Farm?
They have several types of butterflies. Choose from the smaller, friendly and more affordable Painted Lady with a wingspan of 2 to 2.5 inches and the large Monarch with a 4 inch wingspan. You can even mix up the two types of butterflies if you would like. They even go as far as taking care of the packaging for you. Choose to package them as a mass release from one box that can be decorative or an origami envelope that they can also personalize. They make sure that your butterfly release is truly memorable.
Wedding butterflies
or butterflies to release for a special moment will always be delivered with care and be an absolutely stunning detail at your event.
Also, are you worried about taking care of the butterflies? Truly, it's a simple task. They will make sure that you get your delivery the day before your event. Once you receive your butterflies, store them somewhere cool like in an air conditioned room or basement. When you are ready to use them, move them to an area over 65 degrees one to two hours prior and they will begin to wake up and be ready for use. This butterfly farm offers beautiful butterflies that will always perform up to par. They truly want to exceed your expectations with their butterflies.
If you are wanting to find beautiful butterflies that are absolutely stunning to watch,
Fragrant Acres' Butterfly Farm
always delivers. Their beautiful butterflies will definitely make a statement at your next event.