The old saying goes:
You never get a second chance to make a first impression.
That's never more true than when sending a printed invitation. If the invitation is neat, well made and exquisite in every detail, you draw a similar conclusion about the affair.
The right invitation sets the tone before the party even begins!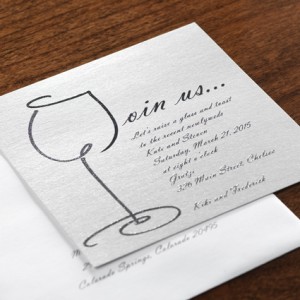 And that's what you get when using Invitations by Beth! 
Creative Design
Invitations by Beth uses only the finest papers, card stocks and inks so you are guaranteed to get the best quality invitations available. They have a tremendous variety of styles, colors and sizes to choose from and their workmanship is of the highest quality. But Invitations by Beth is more than just words on a page.
They offer a myriad of design options that take the concept of the invitation to new heights!
Check out their website to see what Invitations by Beth can make for you!
Want a card designed to look exactly like a bottle of wine? No problem! Looking for old-fashioned parchment tied with ribbon? Easy as can be! Invitations by Beth gives you what you want, and they have the
experience, skill and versatility
to make it brilliant! Whether you are looking for graduation, wedding, birthday party or social event, Invitations by Beth will exceed your expectations.
More than Invitations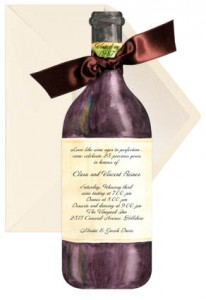 Invitations by Beth doesn't just do invitations;
they provide many different printing options.
They can create
customized napkins
, wall art, personalized iPhone cases, party favors and much more!
When you have your next soiree,
contact Invitations by Beth for all of your printing needs.