Want to visit a place that understands every element of your wedding or event and can help you through the entire process?
Paragon Event Designs
does just that. They work with you through all the planning, create amazing floral designs and even balloon decor. When wanting unbelievable designs and a skillful staff, visit them.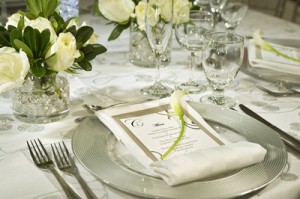 Paragon Event Designs
creates a synergy of mediums and services to make special events and celebrations a success for individuals, corporations, associations and international organizations.
All clients receive a flawless execution in the form of planning & coordination, floral design and balloon decor for special events and celebrations.
When you work with them, you'll always receive personal service, attention to detail and exclusive focus during event planning, production, execution and anatomy.
If you ever need balloon decor, floral design, theme development, prop construction or setting up a venue, they'll be more than happy to help.
Plan Your Event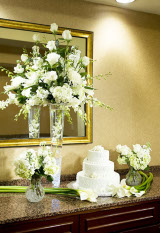 Whether they are planning and executing your whole gather or just simply providing one aspect, they always keep it focused with the goal in mind. No matter what type of event, they're experienced in wedding ceremonies, wedding receptions, anniversaries, birthdays, reunions, graduations and holidays.They can also help with corporate events, as well as community gatherings.
As well as planning for various events, they also understand the elements that go into planning, such as theme, timeline and budget. With their background and expertise, they'll help create an unforgettable event.
Beautiful Floral Design
The colors, textures, fragrances and aromas of flowers truly enhance any event. They catch the attention and intrigue your guests. Whether you are needing flowers for your wedding ceremony, a gorgeous
wedding bouquet, wedding reception centerpieces
or arrangements for a special event, their skilled florist creates amazing and flawless designs that depicts your theme. A stunning bouquet or white flowers, green and silver centerpieces or a boutonniere, they create it all.
Get Festive with Balloons
Not only do they plan and create beautiful flowers, they also feature
balloon decor
. Specializing in balloon decor allows them to create table decor, bouquets, centerpieces, dance floor decor, balloon arches, tunnels, drops, releases and sculptures. All of these sound like so much fun to have at any event.
A balloon carriage, gorgeous balloon arches over the dance floor or fun balloon columns all are great for any event. Just choose the colors and designs.
When you are needing a planner, florist and decorator in Gaithersburg, MD,
Paragon Event Designs
is just the place for you. Their amazing designs will create an event you won't soon forget.