Ice sculptures are such elegant pieces to add to your special event. They are eye-catching and so much fun! Ice sculptures are definitely show stoppers and takes your event to the next level. They can be used for weddings or events. No matter what, they will draw attention. If you're in the
Louisville, Kentucky
area and looking for a wonderful company to design your ice sculpture, choose
Louisville Ice Sculpture.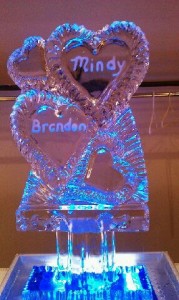 Creating
Louisville Ice Sculptures
in June 1993, Steve Stewart decided that ice sculptures were a way he could capture his creativity to play with a medium that was beautiful and unforgiving.
He wants to create an amazing work of art that makes events, functions, and weddings more memorable.
Wedding Ice Sculptures
Wedding ice sculptures
are the biggest party of what
Louisville Ice Sculptures
does. With romantic ice vases that your wedding arrangements can be displayed to hearts with names or photos; these ice sculptures are such a nice touch to weddings.
They display love. This company can't wait to sit down with you to discuss your thoughts and walk you through descriptions of various designs.
Tell them exactly what you want and they will create an unforgettable customized design to create a truly unique experience for your wedding. Choose from beautiful detailed hearts with your names inside, swans, ice vases, or a custom design just for you. Ice sculptures truly make your wedding memorable and more custom.
Events for All Occasions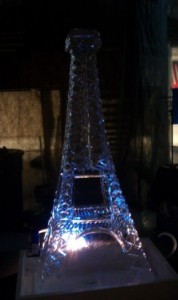 Maybe you're not in the process of planning a wedding, but you are planning a birthday, anniversary, or business meeting. They design for all sorts of events.
A sweet 16 birthday ice sculpture would definitely be the icing on the cake or maybe you're having a Parisian themed party, an Eiffel Tower ice sculpture would be absolutely amazing.
Are you planning a corporate event? An
ice bar
would definitely be impressive for your business event, especially with your business logo. Ice sculptures will take any event to the next level.
When searching for truly admirable ice sculptures in Kentucky, choose
Louisville Ice Sculptures.
Their exquisite skill and amazing designs will be the talk of your next event.