Part of the excitement of planning a big event like a wedding, prom, special birthday or anniversary party is making new memories that will last forever. So why not make each step of your big day a journey worth remembering for years to come?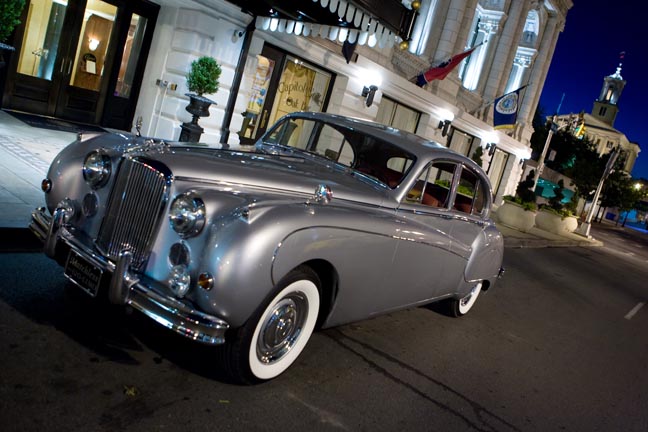 Nashville-based
Matchless Transportation
offers the unforgettable ride of your life with their glamorous limousines and perfectly restored vintage vehicles. With so many quality options, these vehicles are like moving works of art!
Wedding Transportation by Carriage, Limousine, VIP Coach and More!
Dream of waving goodbye at your wedding from a horse-drawn carriage? Maybe picking up someone special at the airport in a stretch limousine is just the right way to start a vacation weekend. Have a large party? Ride together in the Matchless VIP Coach. It seats up to 30 people in style!
Any event, big or small, can be made special with the right transportation. And their Nashville, Tennessee office is conveniently located just minutes from Nashville International Airport and downtown, so visitors and residents alike will find travel with Matchless convenience and efficient.
Elegance and Refinement of a By-Gone Era
Classic Rolls Royce, Bentley and Jaguar - all the crème-dela-creme of precision design and long-standing symbols of elegance. Pick your favorite from a large fleet of top-notch vintage cars and remember every detail as you arrive and depart. Your knowledgeable chauffeur will be dressed to the nines in proper driving attire which will complete the look and feel of sophistication and romance - perfect for your event.
There are so many vehicle options and each can operate 24 hours a day while providing reliable, punctual, safe and affordable services.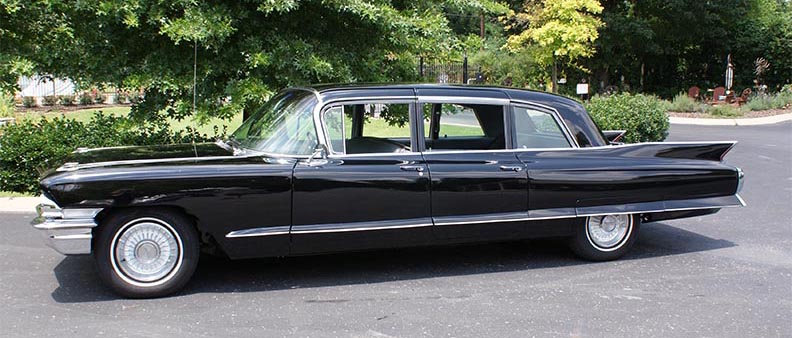 Country Music Fans - Eat Your Heart Out!
In Music City, USA, take a one-of-a-kind ride in the fully restored 1962 Cadillac Limousine originally owned by Waylon Jennings!
Whether you're a good-hearted woman getting hitched to your own country western troubadour or a visitor that wants the ultimate tour of the Nashville sights, you can sit back and enjoy the high life and history in this beautiful machine. Your love of country music a bit more modern? Check out this fabulous Matchless Jaguar featured in
Carrie Underwood's video!
Arrive and depart exactly when you want and trust a company that is not only fully licensed and insured, but only employs drivers with proper training and the express desire to serve you on your special day.
Matchless Transportation
will work with you personally to provide truly matchless customer service and experience utterly remarkable cars that are the epitome of craftsmanship and art!
Whether you are wanting to arrive early, on time or make a grand entrance at your event, you know when you want to arrive. Arriving when you want is extremely important. Therefore, find a transportation service that will make sure you get where you want to go and be on time. Not only is it important to have a driver know where they're going, but also that you travel in
stylish transportation
. So, if you're in the
Nashville, Tennessee
area,
Matchless Limousine, Inc.
is your number one source for transportation.

With their transportation service, you'll always receive a luxurious, first class travel experience. You'll find that they're committed in providing their clients luxurious travel experience. Along with impeccable service, you'll find that all their vehicles are insured and meticulously serviced and maintained. Top notch presentation is a must within all their vehicles.
Along with great vehicles, you'll never have to worry about your chauffeur since they only employ fully qualified drivers, who are properly trained and professionally attired. An experience that will make a lasting impression no matter what the occasion. So, let them open your doors and service your needs while you sit back and relax and wait for your arrival at your destination.
So, what exactly do they do? You'll find various packages for your wedding, proms, sporting events, birthdays, corporate meetings, airport transportation, concerts, newborns chauffeured home, dinners, holiday light tours, tour of Nashville, anniversaries and just for fun. No matter what the occasion, they'll take you wherever you want. If you're planning a wedding, they have several packages for you to choose from.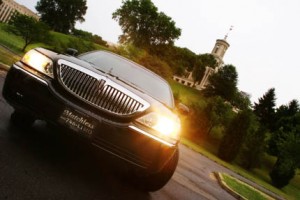 Choose just a limousine for your special day or add to it with their platinum package that features a red carpet, refreshments, chocolate covered strawberries and etched glass champagne glasses. Doesn't that sound like a luxury ride?Along with chocolate covered strawberries, they also offer other amenities such as balloons, flowers, complimentary champagne, red carpet, music, coffee service and newspaper service. You'll arrive to your wedding location in time with excellent service and in style.
Now, what type of transportation do they offer? Choose from their Lincoln
stretch limousines
, corporate SUVS, London taxi, Rolls Royce stretch, Bently, Jaguar, passenger van, executive coaches and even carriages. With such a variety, you'll definitely find the transportation that best suits your event.
Imagine traveling in style to your classical wedding in a Rolls Royce or having fun before prom in a stretch limousine. You'll truly have an amazing time getting to your event with
Matchless Limousine, Inc.
So, whenever you are in search of a transportation service, search no farther than
Matchless Limousine, Inc.
Their wonderful service, friendly staff, great amenities and exquisite transportation makes them the only choice.