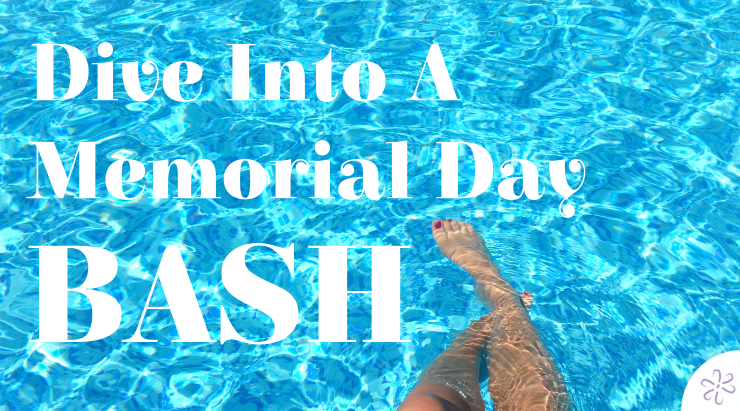 Memorial Day is the perfect holiday to have a pool party. Soak up the sun and enjoy chilling out in the water surrounded by your friends and family. Kickoff the summer right with any of these creative party ideas!
---
Food Galore
Who doesn't love to stuff their face with a buffet full of food? Supply your guests will an all-you-can-eat hot dog bar filled with all the fixin's. You can't go wrong whipping up a classic like deviled eggs—they are sure to be a crowd-pleaser! And if you're feeling a little patriotic, bake some red, white, and blue desserts.
Themed Decorations
Complete the party with the best decorations for Memorial Day. I'm talking about American flag table cloths, banners, plates, and anything else your heart desires. Pick up some sparklers for everyone to share, and enjoy the show on your backyard.
Family-Friendly Activites
There are lots of classic games that your whole family can enjoy. Host a pool volleyball tournament and a horseshoe contest. You can also set up a bean bag toss, sprinklers, and a slip-n-slide. All the kids and adults will have fun with these.
Have a blast with our tips for the perfect Memorial Day party.
---
Let us know which ones you and your guests enjoyed the most!