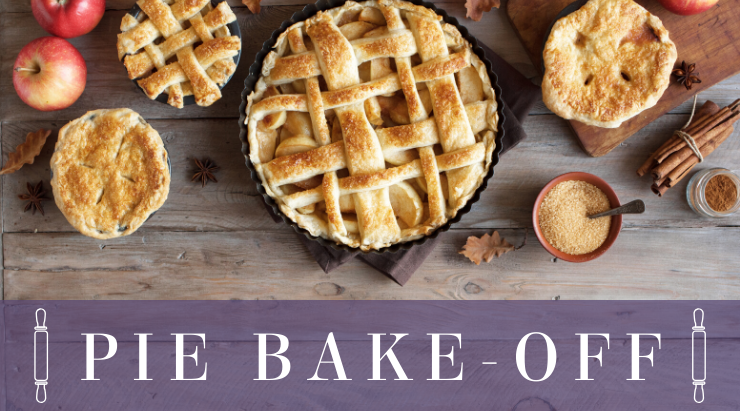 Did you know that this month is Great American Pie Month? There are so many delicious pies from all over the country to try, but how can you try them all at once? We have the perfect idea—throw a pie bake-off party! Invite your friends and family over to show off their baking skills and eat lots of yummy pie. Check out our party ideas for some inspiration!
---
Start Planning for the Party
Send out invitations to your party guests letting them know when and where the bake-off will be happening. Ask each person to RSVP and let you know which recipe they are choosing. This way you can be fully prepared for the number of guests that will be arriving and avoid guests baking the same recipes.
Gather the Supplies
Once you know how many people will be attending, it's time to gather all the supplies you'll need. Make sure you have plenty of ingredients, mixing bowls, measuring cups, rolling pins, cutting boards, pie pans, and whatever else you think will be needed for the party. It's better to be over-prepared than under-prepared, so don't be afraid to grab a few extras!
Start the Bake-Off
Once all your guests have arrived, it's time to start the pie bake-off. Have fun baking a delicious pie and enjoying the company of your friends and family. Once everyone's pies are done, gather around to try each one and vote on the tastiest pie. Count up the votes and crown the winner!
Have a blast celebrating Great American Pie Month by baking flavorful pies with your loved ones!
---
Need party supplies? Find them with a local vendor!