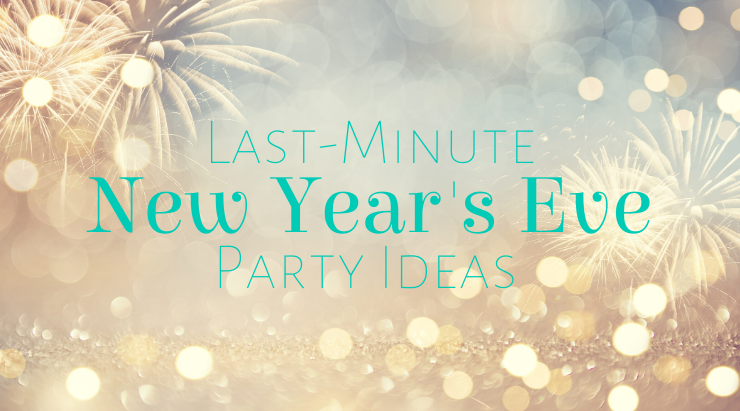 New Year's Eve is almost here, which means it's time to celebrate a fresh start with the upcoming New Year. If you're someone that thrives off planning last-minutes activities, then you've come to the right place! We've got a few ideas that are perfect for procrastinators. Check out our last-minute New Year's Eve party ideas!
---
Celebratory Night Out
Instead of hosting a party at your place, invite everyone to meet up at your favorite bar or restaurant that's having a New Year's Eve event. This way you can avoid getting hard-to-find decor the day before and don't have to scramble to get enough food and drinks for your guests. Enjoy each other's company and ring in the new year at your favorite place!
Sitcom Screening
There are so many great sitcoms that have been produced over the years. Some of the most beloved shows include Friends, The Office, and How I Met Your Mother. For those that enjoy sitcoms as much as we do, this party is the perfect last-minute party. Choose your favorite show and host a sitcom screening! When it's getting close to midnight, put on a classic New Year's Eve episode from your favorite show and countdown with your favorite characters!
Midnight Meal
If you're going to stay up until midnight to ring in the new year, then you might as well do it with a full stomach! Send an e-vite to your friends and ask them to come over on New Year's Eve for a late-night meal. Ask each guest to bring a dish to share so you don't stress out trying to feed everyone at the last-minute. As the host, make sure to provide plates, cups, napkins, and silverware. Enjoy the company over a delicious late-night dinner and say hello to a brand new year!
You might be an avid procrastinator, but that doesn't mean you have to miss out on any New Year's Eve fun. Enjoy the holiday and have a happy New Year!
---
Find party supplies with a local vendor!