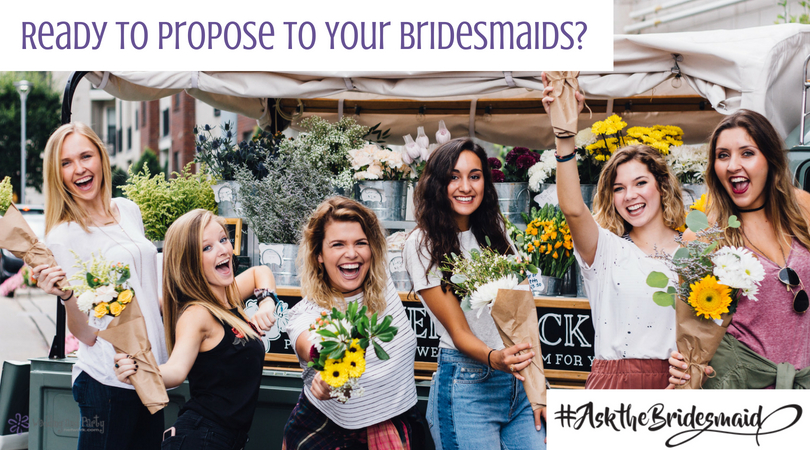 You've officially upgraded from significant other to fiancé, and if you think you didn't have to propose to anyone, think again! You have to find your favorite gals to stand beside you as you say, "I do." Are you worried about how you should ask them to be a part of your wedding? Don't worry! We have scoured many different YouTube videos to find you some of our favorites. Check them out for yourself here:
1. But First Brunch
2. Glitter + Balloons
3. (Ring)Pop The Question
4. Slumber Party
5. Dinner Party
6. Beautiful Surprise
7. Proposals Boxes On A Budget
8. Puzzled Bridesmaids
9. Tea Party + Proposal Boxes
10. A Bit Of Bubbly
We hope that this was helpful! No matter how you ask your best friends to be a part of your special day, they will be more than excited to share your perfect day with you!
Book a venue for your Bridesmaid Proposal!