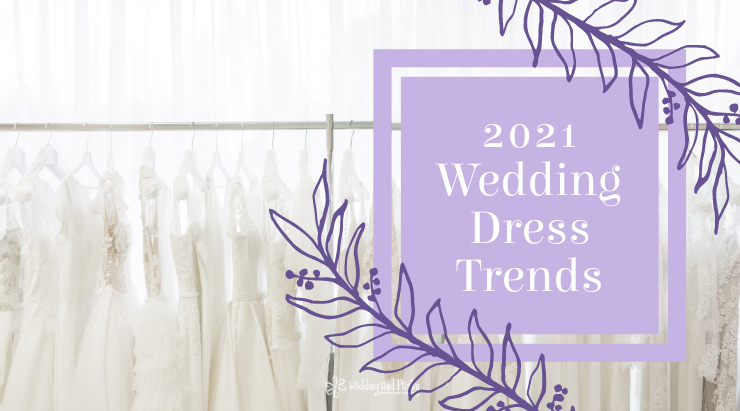 Wedding dress trends are always changing, and we are loving these popular wedding gown choices for the new year! Here are some of our favorite trends for the perfect wedding dress in 2021.
---
Simple
A beautiful wedding dress doesn't have to have intricate details or beading. One of the most elegant dress trends is a simple wedding gown that fits your shape and style. Satin is the perfect choice for this type of dress, and the focus will remain on you instead of what you're wearing.
Fairy Tale Detail
If details are your thing, this trend is for you. Enchanting designs overlay delicate mesh to create a fairy tale look that will blow them away. Wedding dresses like these will make your special day feel like a dream.
Colorful
Step away from tradition with a bold dress in your favorite color! Not only is this a fun way to incorporate your personality into your gown, but it also creates something to remember. Different is beautiful!
Long Train
This trend is one of our favorites. Long trains are so extravagant and are a great way to get a dramatic look. Most dresses also come with a bustle that allows you to pin up the train for the reception so you can dance the night away and get your dramatic flair!
Off-the-Shoulder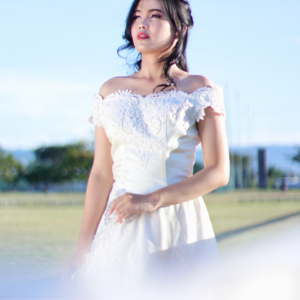 Show off your natural beauty with an off-the-shoulder dress that accentuates your figure. Add a unique twist to this classic style with sheer sleeves. This style goes great with an A-line or ball gown dress!
Sparkle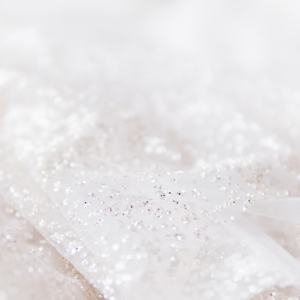 You've been dreaming of this day your entire life, so why not make yourself feel like the princess you imagined? Subtle sparkles add an extra wow factor to your wedding gown that your significant other will never forget.
There are so many ways to make your wedding dress special and unique to you. Whether you're wanting to surprise your partner or just feel comfortable in your own skin, these trends are here to inspire you!
---
Find a dress store near you!