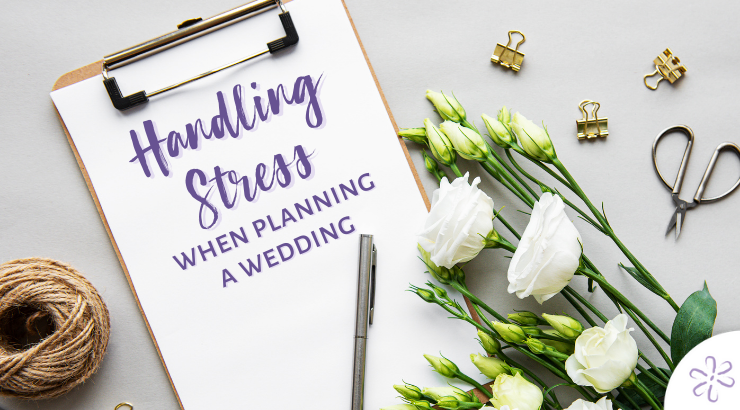 We all know how stressful wedding planning can be, but that doesn't mean you can't find ways to enjoy it. We've gathered some tips when it comes to handling wedding stress and soaking in all the great moments of being engaged!
Schedule Planning-Free Days
We promise—you'll finish everything you need to before the big day! You have time to take care of yourself. We're talking wine, friends, and planning-free days! Schedule time out of your weeks that you won't do any type of wedding planning, because girl, you deserve a break!
Mark off Your Checklist as You Go
Celebrate your accomplishments! Make a checklist of all your wedding planning tasks and mark them off as you go. It can feel so rewarding to complete all the tasks needed to bring your dream wedding to life! These moments are special so make the most of it!
Work out With Your Besties
One of the best ways to relieve stress is by working out. Getting those endorphins is essential during this process! So grab your best friends and hit the gym, or do something more relaxing like yoga!
DELEGATE!
Of course you want everything to be perfect on your special day, but the ones who know you best know just how to make that happen! Delegate tasks to the friends and family you trust to handle certain wedding shenanigans so you don't have to! Remember, you don't have to do everything—part of this process involves enjoying your time as a fiancé!
Planning a wedding doesn't have to be stressful—at least sometimes ;). Appreciate this exciting time in your life and remember our tips for handling wedding planning stress!
---
Contributor Kacie Schechter
Kacie Schechter is a Marketing Specialist who is passionate about all things content creation with a Bachelor's Degree in Marketing from the University of Arkansas Walton Honors Program who loves hiking with her fur babies!