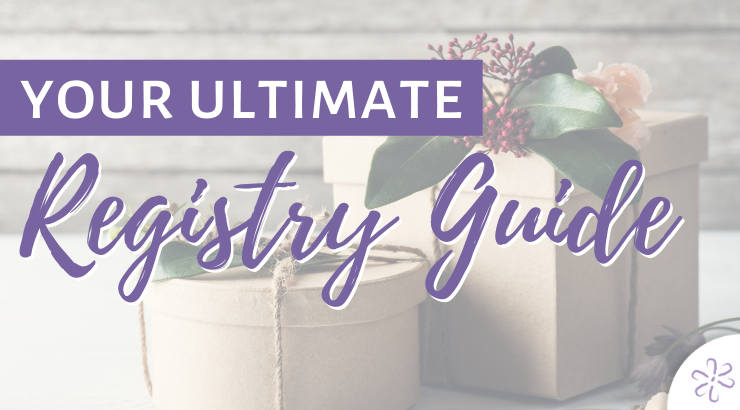 If you've been looking for help building your wedding registry, look no further! We've gathered all the information – yes, all of it – you need to build your perfect registry! We've even added a few things that are helpful for this stage of life you're in. Here is your ultimate registry guide from your friends at Wedding and Party Network!
Start with a checklist
Before deciding where to register, you should think about all the things you and your significant other might want or need. Keep in mind, not all of these will be appropriate for your registry, but it's great to have a complete list that you can use for your own shopping as well. To make things easier on you, we've done this step for you!
Decide where to register
Once you have a list of items that you need, decide which items are best for your registry based on your guest list and which places carry those items. A good rule of thumb when deciding how many items to put on your registry is to multiply your guest list by two and then add a few extras if needed. Online registries like Amazon or Bed Bath & Beyond are great places to start. You can also find places to register near you by using our location-based search! You might even find a unique store with items you love that aren't already on your list. Once you've got the basics, it's a good idea to go out and shop for places to register!
Get your registry listed
If you have an online registry, it's important to get the link listed somewhere. One of the easiest ways to do this is by creating a free wedding website with platforms like Joy or Zola and adding your registry link to its corresponding page. These websites also usually have their own items and registries that you can add too. Don't forget that one of your registry items can be a honeymoon fund! Sites like Traveler's Joy or Honeyfund are great options to allow your guests to donate to your honeymoon.
These three simple steps are all you need to create your perfect registry! Your wedding registry can be one of the hardest parts of wedding planning, but with our help, you can accomplish anything with ease!
Having trouble planning on your own? Use our search feature to find wedding planners near you!