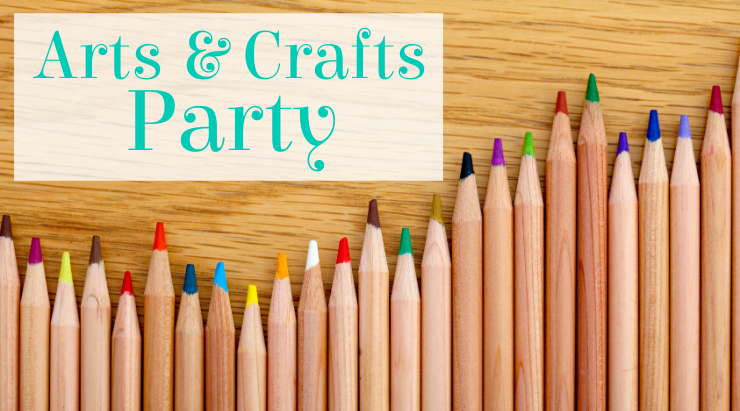 January is International Creativity Month, which is all about celebrating all the creative minds out there and inspiring each individual to break out their inner artist! What better way to do this than by throwing an arts and crafts party? Arts and crafts are perfect for every age with so many fun activities you can do. Check out our favorite ideas and have a creatively good time!
---
Choose Your Activities
First things first, you need to decide which craft projects you and your guests are going to do. There are so many options to choose from, so why only pick one? While deciding, make sure you pick age-appropriate activities. For a kids party, consider finger painting, jewelry making, mask decorating, stencil art, and duct tape crafts. For an adult party, consider doing a Bob Ross painting, making DIY bath bombs, decorating seasonal wreaths, making family photo magnets, and crafting wooden blanket organizers.
Get The Supplies
Now that you've narrowed down the crafts, it's time to get the supplies. Not only will you need party supplies to give your home that perfect party look, but you'll also need to get all the craft supplies that you and your guests will need for the activities that chose. Don't forget the basics, like scissors, glue, tape, and paper!
Get Crafty
The last thing you need to do before your guests arrive is to make the crafts yourself! While some of them may seem quite easy, they could be more challenging than you would expect. In order for your party to go smoothly, you need to know what it takes for each craft to be completed so if anyone gets confused you can help them out.
Have fun making cool craft projects with your friends and family while you all celebrate International Creativity Month!
---
Still need party supplies? Find them with a local vendor!