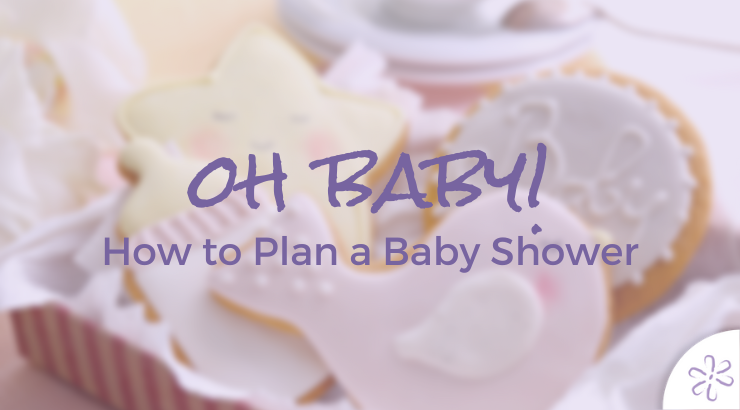 Hosting a baby shower is a big honor! It can also be a big responsibility, and the planning and prepping can seem intimidating. Don't worry bestie! We've got a breakdown of what you need to make sure you throw the best baby shower for the parents-to-be! 
Set the Date 
Before you do anything else, you have to figure out the best day to host the shower. When it comes to baby showers they can happen before or after the baby arrives, depending on what the family wants! Having the shower before the due date means the parents have time to put gifts together and make a list of things they still need before the baby gets here. Having a shower after is a great opportunity for people to meet the little angel all at once. Either way, you typically want the shower to be about a month before or a month after the baby is supposed to make its grand appearance. 
Pick a Theme 
What is a party without a fun theme? There aren't really any rules here, as long as the parents of honor like what you choose, you can do whatever you please! We do suggest trying to match the theme of the shower to the theme of the nursery, or something the family likes. For example, if the baby's room is a woodland animals, you might do something similar for the shower! 
Make a Checklist  
This applies not only to the day of the shower, but to the weeks leading up to it. Making a checklist helps you stay organized, which means less stress! Leading up to the day of the shower you'll want to make a list of how much of all the things you'll need (i.e. food, cake, decorations, invitations). You'll want to plan out when you should order or send things, when you should pick them up or follow up about RSVPs, and so on. On the day of, a checklist will help keep you on track, and make forgetting something less likely. When you're hosting a party, organization is always your friend! 
Food and Fun 
You can;t have a shower without food and entertainment. We guess you can, but it won't be very fun. As far as food goes, most people opt for a finger-food situation since showers typically last only a few hours. But if you want to treat the guests to a three course meal, you do you! The good news is the food doesn't have to be extravagant (unless you want it to be). We don't know anyone who doesn't like a pig in a blanket, and a veggie tray works for everyone. It's a good idea to accommodate any food allergies though! Asking guests in the invitation to let you know ahead of time is all you need to do. When it comes to games, gauge your audience! Ask the guests of honor what games they'd like to see, and choose two or three to include. If you want to guarantee crowd participation, include a little prize for at least one of the games! A $10 gift card is great motivation, and after the winner is announced you can suggest they donate the card to the parents-to-be if they want. A few games to consider include a pacifier scavenger hunt, guess the baby food flavor, or the classic "don't say the word baby." 
Hosting a baby shower can be stressful, but we hope this breakdown takes some of the anxiety out of it. Just remember you're celebrating someone you love, and the parents-to-be will be happy regardless!