Volume 5 Issue 2

In This Issue
– Host a Doughnut Tasting Brunch
– Grab Your Beads and Get Ready for Mardi Gras
– St Patrick's Day: Go Green!

---
---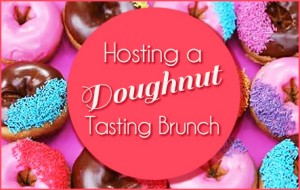 Host a Doughnut Tasting Brunch
Sometimes it's tough to figure out new ways to spice up a girl's get together.  Read More »

Grab Your Beads and Get Ready for Mardi Gras
Mardi Gras is celebrated all around the world on the day before Ash Wednesday. It's definitely a holiday to celebrate!  Read More »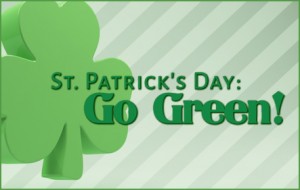 St. Patrick's Day: Go Green!
This certainly shows through with what you wear, personality, and the wedding that you plan. Read More »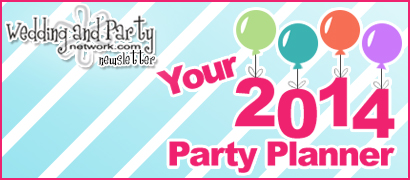 Your 2014 Party Planner
Stay on Top of Your Parties

Ever feel overwhelmed planning those last-minute parties you completely forgot about? Why not sit down this year and actually plan out what parties you want to host? Well, we've got a few tips to help you out this year.
Plan – Sit down with a calendar and look at all the major events and holidays. What holidays would you like to throw parties for or do you have any wedding showers or baby showers you need to plan? Now is the time to plan out your calendar year.
Themes? Next, think about what themes you might want to do for each party. Knowing this, will let you shop with plenty of time to spare for decorations, food, or finding a vendor.
It's truly simple to plan out your party guide for 2014. All it takes is a little time and planning. With that planning, you'll be able to host some truly amazing parties that your guests will think are unforgettable.
We want to hear about your weddings and parties! Share them with us!

Occasional Occasions by Carlton – Catering with Contemporary Elegance
A special occasion is just that. It is special. So when it comes to your wedding, arguably the most special occasion in your life, you want to experience food and drink that is exceptional. Read more about Occasional Occasions by Carlton
Enjoying the Best with Legacy Limousine Services
Renting a limousine is always a fantastic idea. The luxurious interior provides every comfort, and the extras and amenities are almost unlimited. Read More about Legacy Limousine Services
Memories Perfectly Frozen With Creative Image Ice
Planning your wedding, corporate party or special occasion event that needs an extra special spark? Make your big day unforgettable with a custom designed ice sculpture from Creative Image Ice. Read More about Creative Image Ice
Experience A Sweet Ride With Key Lime Limousines
Looking for a night on the town? Want to have fun, get noticed and enjoy non-stop excitement and laughs? Look no further. Read More about Key Lime Limousines




For more vendors in your area, visit Wedding And Party Network for all of your wedding and party planning needs!