Volume 4 Issue 6

In This Issue
– Southern Drawls and Bendy Straws
– 2013 Summer Party Trends
– Have S'more Fun
– Camping Party in Style
---
---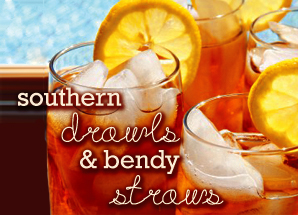 Southern Drawls & Bendy Straws
Backyards seem to be the perfect setting for spring and summer parties. Read More »

Summer Party Trends for 2013
It's that time! It's time to start planning your summer parties. Read More »
Have S'more Fun
Planning a kid's birthday party can leave mommies scratching their heads. Read More »

Camping Party in Style
When you think of camping, you immediately think of it being a party for little boys.  Read More »

Planning a Summer Party?
Follow These Tips for a Successful Party

Summertime parties are such a blast! There are so many themes and party ideas you can go with. However, there are a few tips you must keep in mind. So, Wedding and Party Network is here with 4 tips for planning a summer party.
Know Your Budget – It's important to know how much you can spend first. That will help decide who to invite, theme and logistics of your party.
Who's Invited? – Depending on your budget, it can be a big or small party. If it's small, invite your closest friends. However, if it's on a larger scale, invite the neighborhood!
What's Your Theme? – Summer offers plenty of party themes. Just remember your budget when you start picking a theme.
Backup Plan – Weather is so unpredictable during the summertime. One night, you'll have a hot night, the next it will be cool. One hour it will be pouring rain, while the next you'll have sunshine for days. Always have a backup plan.
We want to hear about your weddings and parties!
Share them with us!
You're Engaged! Now It's Time for Photos
Engagement photos should show your two different personalities, but also capture the personality of you together as a couple. So, the outfit you wear will really make an impact on the way your photos show off your personality.
Don't be too matchy-matchy. Pick colors that coordinate.
Choose colors that compliment your personality. If you're fun and outgoing, go with bright colors. Maybe you're not such a bold person. If not, go for pastels.
Have fun! Don't be afraid to wear loud jewelry, colorful shoes, and pretty hair accessories. Keep in mind, the more YOU your photos are, the more you will love them for years to come.
Your engagement photos should allow you to look back on the time when your photos were taken. You'll be able to remember how much fun you were having, and you won't remember any stressing about picking an outfit.
Read more about Engagement Photos

Set Your Spirit Free with Fragrant Acres' Butterfly Farm
Picture it. Your wedding day. Standing at the altar in front of your adoring friends and family. With eyes locked, you both say the words "I do." Suddenly, you are surrounded by dozens of fluttering butterflies. Read more about Fragrant Acres' Butterfly Farm
For More Than Just a Party – BeYond Balloons
Great parties only happen occasionally, and for that, you want to be transported to a place that is anything but ordinary. Read More about BeYond Balloons
Let Pipers Photography Capture Your Wedding Day Story
One of the most important vendors to consider when planning a wedding is your photographer. Your photographer will give you lasting memories of every detail of your special day. Read More about Pipers Photography
Celebrate in Style at Na'kayshions Wedding & Event Center
Searching for a picturesque site for your wedding? If you are located near Cedar Hill, Texas, or anywhere in the Dallas area, Na'Kayshions Wedding & Event Center is your picture perfect venue. Read More about Na'Kayshions Wedding & Event Center

| | | |
| --- | --- | --- |
| Colorful Event Decor | Crossroads Centerpiece,Creative Hand's Flowers & Gifts | Balloon Columns, Crossroads Florist |
| Baseball Birthday Cake | Fresh Fruit,Catering by Georgianna | Entertainment, Event Envy |



For more vendors in your area, visit Wedding And Party Network for all of your wedding and party planning needs!