The wedding day is often spoken of as one of the most important days in a woman's life. One of the most important days in a man's life is when he proposes. The moment you pop the big question, you are officially declaring you want to spend the rest of your life with the same person. Make this day extra special so the memory will stay with you both in wedded bliss.
Scavenger Hunt
A scavenger hunt is a great way to propose. It is a fun way to create a proposal unique to one another as a couple. Select places that are meaningful to your relationship, like where you had your first date, or use places of interest to your significant other, like a library or coffee shop. You will have to do some planning, but the opportunities are numerous.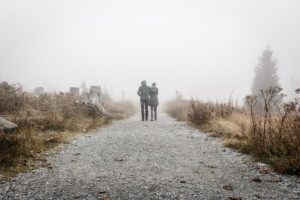 Great Outdoors
If you find yourselves together outdoors the majority of the time, this is probably the best place to pop the question. Go on an adventure in the woods, or a walk down the beach. Write your message in the snow or sand. Nature is one of the best settings for romance, so grab your gear, drop down on one knee, and wait to hear yes!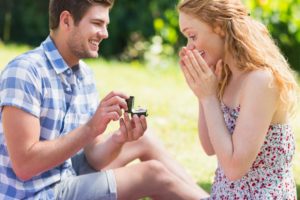 Family Affair
Since marriage is the joining of two families, including both families is a really awesome way to propose. Let everyone in on the secret, and plan a big dinner or cookout. Have the family bring your significant other to an event where you are waiting to ask for their hand in marriage. Either way, they will be ecstatic that you thought to include the people they love most (other than you).
The different ways to propose are endless. No matter how you decide to propose, the day will be a special one. Make sure you plan for a photographer to capture the moment and you will be able to cherish the memory forever.