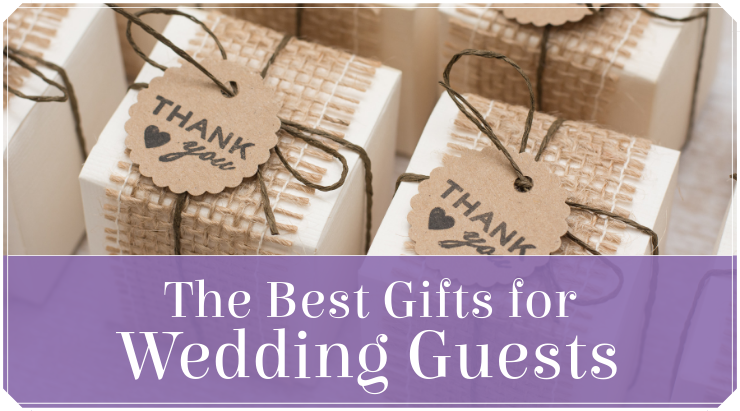 It's easy to forget about wedding favors when you're knee-deep in planning everything else. Between choosing a venue, finding the perfect dress, and proposing to your bridesmaids, buying gifts for your wedding guests is probably not the first thing on your mind. We have a few gift ideas to help make your life a little easier. Check out these popular wedding favors that will make your guests feel special!
---
Custom Shot Glasses
Decorate custom shot glasses to go perfectly with your wedding theme or colors. This is a great DIY project for the crafty bride-to-be! If you're not the creative type, then consider ordering shot glasses with your initials or last name.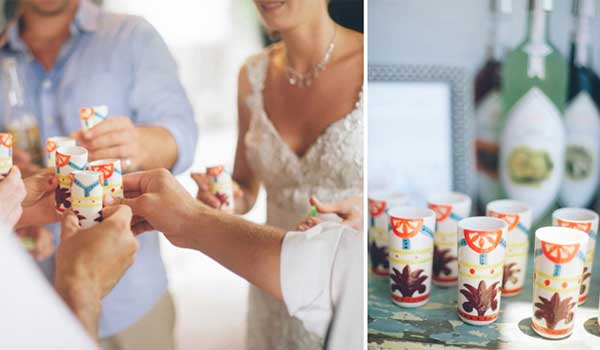 (Photo courtesy of Jillian Mitchell Photography)
Cookie Mason Jar
Who wouldn't love a delicious cookie recipe as a wedding favor? Choose your favorite recipe and add the dry ingredients to a mason jar. Print out custom labels to put on each jar that includes steps on how to bake them.
(Photo courtesy of Wedding Paper Divas)
Potted Succulents
Succulents are a great green gift to hand out. These plants last a long time, and many people love to put them up around their home for decoration. Pick your favorite ones from a local florist and watch your guests delight as they receive their gift.
(Photo courtesy of Inspiration Nook)
Fresh Coffee Beans
For all the coffee lovers out there, this gift is for you. Find small cloth satchels that you can customize and pack with your favorite coffee beans. You can easily make this into an affordable DIY project that everyone will love.
(Photo courtesy of Vivid Photography by Christine Crawford)
Thank your wedding guests for their part in your big day with any of these unique wedding favors. Each one of these gifts is sure to leave a lasting impression on each and every one of your guests.
---
Find unique gifts with a local vendor!