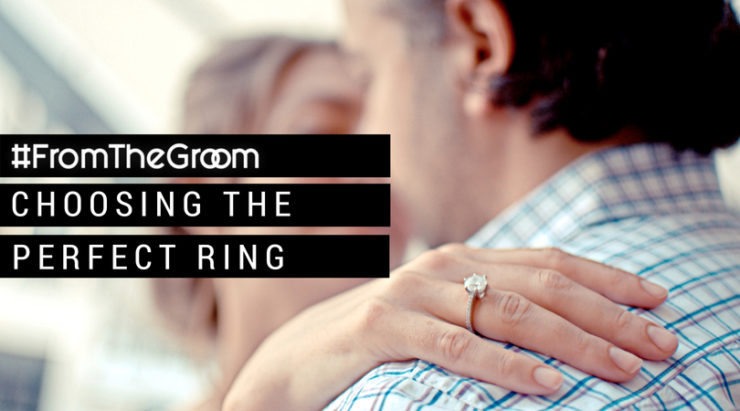 You've finally found the one! They are the yin to your yang, you complete each other, and you want to spend the rest of your life with them. But before you walk down the aisle, you have to pop the question, and if you are struggling to find the perfect engagement ring, don't worry! We have five quick tips to get you started on your search.
1. Hint, Hint, Nudge, Nudge
More than likely, they have been dropping hints for a long time, but you may not have picked up on them. So start paying attention to see if they are leaving magazines around with circled rings or if they have been sending pictures to you of their favorite rings. Most of the time you can notice what their favorite style of ring is, but if you can't that's okay! Just take what they have sent to you to the jewelers and the people at the jewelry store will be able to help you out.
2. Their Friends Will For Sure Know
If you have been dating for quite some time, then they have probably talked to their best friends about their favorite engagement rings. They've probably even gone to the mall and had some fun trying on rings. Their best friend will know what cut, size, metal, gem, setting, and which designer is their favorite. So be sure to give their friends a call before you purchase your future fiance's ring.
3. Take an Interest in Pinterest
If your person is an avid Pinner, then they already have an entire board dedicated to engagement rings. This is undoubtedly the easiest way to gauge what kind of ring they are truly going to want. You don't have to pay attention to hints or talk to their friends if you don't feel like it. Plus you don't even have to ask them outright either, but if you don't mind to go ahead and ask them…
4. Talk It Over with Them
While this will give away the fact that you are planning on proposing to them, this is the best way to find out exactly what they have in mind for their engagement ring. You don't have to guess, text their friends, or search the internet. You will be able to purchase the exact ring of their dreams.
5. Know Your Budget
Out of all the tips, this is the most important one to remember when you are searching for that perfect ring. While your special someone may have something spectacular in mind, just remember what your budget is. You will have a wedding to plan right after this momentous event, or even an engagement party if you are the kind of couple to do that. So you'll want to remember that, while you want to find the perfect ring, you don't want to go broke. You can always buy that dream ring for an anniversary if you need to, but you don't want to have empty pockets when you walk down the aisle.
While the search can get frustrating or you may not know what to do, just keep the end goal in mind! After you propose, you will be planning the day that you say, "I do," to your favorite person who will be by your side for forever. Good luck!
READY TO PROPOSE?
Don't forget to have a photographer ready to capture the beautiful moment and the gorgeous ring you bought!