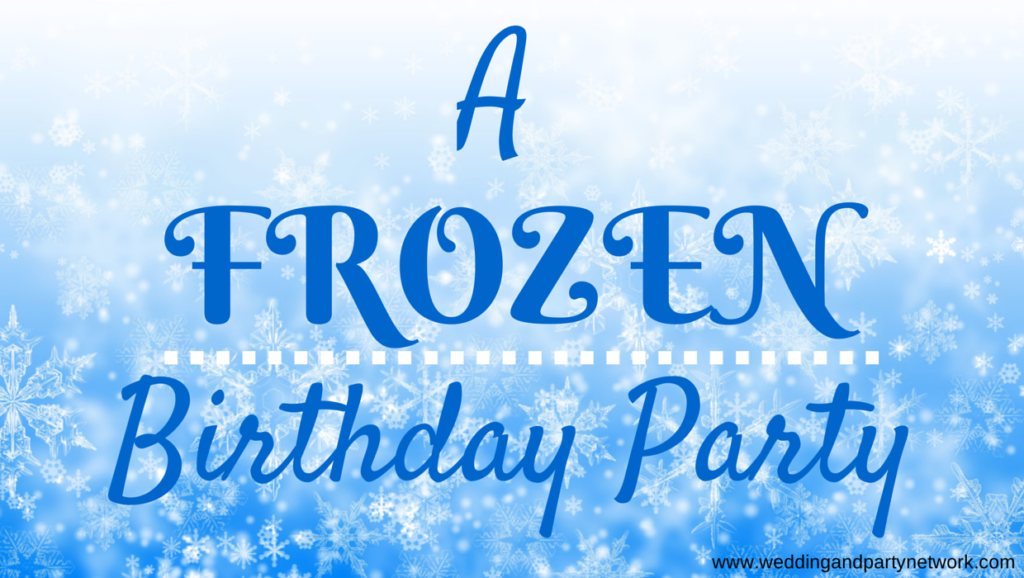 When my niece turned three in August, there was no question what theme she wanted for her birthday party. My sister-in-law, Liz, outdid herself making her little girls' dream come true. Here are a few of the ways she made it happen.
The Decorations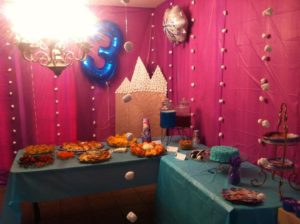 Cotton balls were hung by fishing wire at the entrance of the kitchen to resemble snow falling. Using a leftover box, Liz made a snow-topped mountain with more cotton balls. She chose a blue and pink color scheme, representing the characters through each color that also made good contrast with the "falling snow."
Party Food
Placed in front of some of the food that Liz prepared were place-cards with movie quotes relating to the type of food they accompanied. For instance, in the movie one of the main characters, Anna, sings about wanting to shove some chocolate in her face. Liz made delicious Oreo balls with that quote in mind. You could also make snowballs to coincide with the theme. The ones I am thinking of are basically marshmallows, chocolate, and coconut.
Break for a Game
After everyone was finished eating, kids were wrapped up like Olaf, the quirky and lovable snowman in the movie. You can buy cheap rolls of toilet paper, line the kids up and have the adults wrap them up from head to toe. The game was super simple, but it was a big hit. There was lots of laughter so you know it was a good activity!
My sister-in-law took her daughter's love of 'Frozen' and created a cozy little place in her home for us to envision ourselves as a part of this beloved movie. We even got to take our character-specific cups home as party favors. By incorporating little details, you can make your kid's themed birthday party extra special.