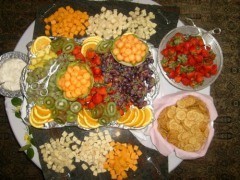 Fruit Display For A Wedding Reception
Share
Fruit displays are popular at Montgomery Alabama wedding receptions which is why this
wedding caterer
created a lavish display of tropical fruits and cheeses.
Submitted by :
ASE Cakes &Catering
in Montgomery, Alabama
ASE Cakes &Catering
2034 East Second Street
.
Montgomery, AL 36106
Specialties Include:
Cheesecakes
Gourmet Food
Confections
Wedding Cakes
Event Planning Consultants
Event Planner
Deli Catering
Theme Cakes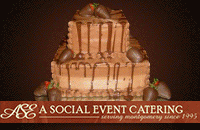 Wedding & Party Network Photo Gallery
Life is more rewarding when you share. Submit your party or wedding pictures and share the fun and happiness of your event.