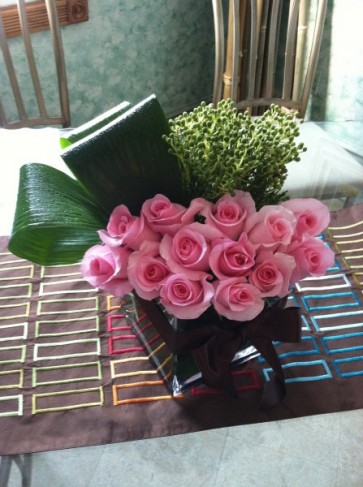 Square Vase Filled with Blushing Akito Rose, Brazillia and Ti Leaf Folded. Garnished with a Hot Chocolate Satin Ribbon, which makes a gorgeous
reception centerpiece
.
Submitted by :
WATERBROOK FLORIST
in Sea Girt, New Jersey
Tollfree: (877) 987-6102
Local: (732) 292-2700
WATERBROOK FLORIST
1215 Sea Girt Ave
Sea Girt, NJ 08750
Specialties Include:
Prom Wrist Corsage
Centerpieces
Silk Flower Bouquets
Party Flowers
Wedding Confetti
Reception Flowers
Banners
Wedding Table Decorations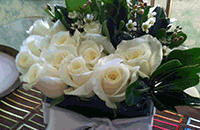 Wedding & Party Network Photo Gallery
Life is more rewarding when you share. Submit your party or wedding pictures and share the fun and happiness of your event.