So many details go into planning a wedding, birthday or special occasion. All of these details come together to create the theme and setting, therefore, everything must be the way you pictured it. So, your vendors need to understand you vision. This goes for your flowers, food and even your party or wedding cake. If you're in
Morehead, Kentucky
,
Root-A-Bakers Bakery
truly goes above and beyond to capture their customer's vision throughout everything they create.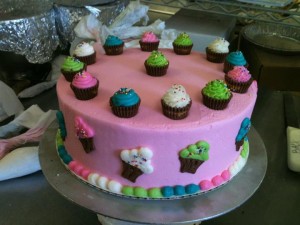 Creating delicious cakes, baked goods and food from scratch everyday and always with fresh ingredients and made by hand. Their cakes are always made from scratch, by hand and topped off with rich, colorful buttercream frosting.
Also, their delicious and famously known
sugar cookies
are always created with the same loving way and made from real butter, which truly melts in your mouth and is guaranteed to be unlike anything else you've ever had before. This skilful team puts butter, sugar, a lot of care love into everything they do. You can definitely taste it within every bite.
So, what type of cakes do they create? They honestly create it all. You'll find a ton of unique designs. You think it up, and they'll create it. For a birthday party, they create wonderful
birthday cakes
featuring fish, polka dots, princess castle, giant cupcakes, monkeys, ladybugs, baseball and other themed cakes.
Also, they create adorable cupcakes featuring a mini cupcake on top as well as adorable cookie bouquets. Adorable creates within cakes and cookies is what they're all about. You'll definitely use them for your birthday cakes, baby shower cakes, bachelorette party cakes, anniversary cakes, special occasion cakes and especially when you're just wanting a sweet treat.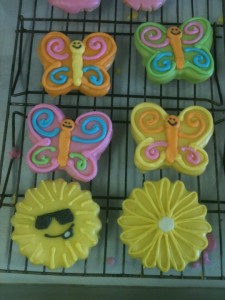 So, not only do they create tasty and unique cakes, you'll also find delectable and mouth-watering desserts and cookies.You'll find adorable cookies that are shaped in fun creations and decorated to represent the theme of your event. Yummy sugar cookies that they're known for designed to fit your special event is a must.
Along with tasty cookies and cakes, they also create wonderful desserts like red velvet cake, chocolate covered strawberries, chocolate mousse cheesecake or their bread pudding. You can use their desserts, cookies and cakes for any special occasion you may have coming up and they will be an absolute hit!
When you're wanting tasty cakes, desserts and cookies, choose
Root-A-Bakers Bakery.
Their hand-made, made from scratch, custom cakes are sure to make a statement at your next event. Everyone will rave over the delicious and stunning cakes at your next event.