Volume 4 Issue 5

In This Issue
– Summer Wedding Trends for 2013
– Knowing Your Wedding Style
– 10 Hot Summer Wedding Tips
– Wedding Planning Timeline
---
---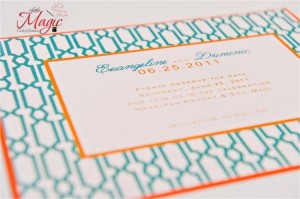 Summer Wedding Trends for 2013
Want to know the trends for 2013 summer weddings? Read More »

Knowing Your Wedding Style
Before you even start planning your wedding, you must know your wedding style. Read More »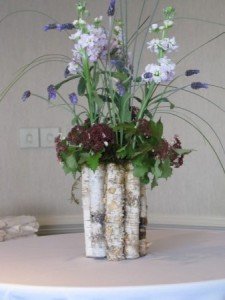 10 Hot Summer Wedding Trends
If you're recently engaged, you are more than likely planning your summer wedding. Read More »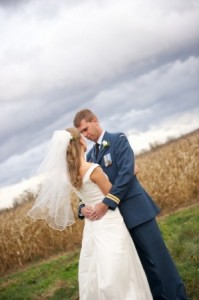 Wedding Planning Timeline
You're engaged! Congratulations! Now, it's time to start planning your dream wedding. Read More »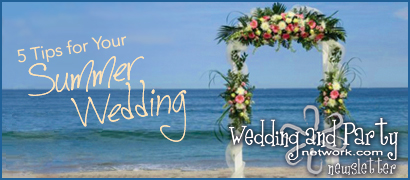 Planning a Summer Wedding?
5 Tips for Your Summer Wedding

A summertime wedding is such an ideal time! The beautiful colors and fun ideas for a summer wedding are limitless. However, it's also a time for the heat and swarming bugs. So, Wedding and Party Network is here with 5 wedding planning tips for your wedding.
Check the Calendar – Look at this two ways; plan your wedding around a major holiday so your guests can use your wedding as an excuse for a vacation or be weary of holidays because most guests plan their vacations around holidays. However you look at it, be sure to send your save the dates out early.
Think Local – Introduce your guests to the exciting things your town has to offer. Some may be from out-of-town and want to explore your town. So, try to plan activities for your out-of-town guests.
Weather – Summer can definitely bring the heat, as well as a few showers. So, be prepared for anything!
Dress Appropriately – Dress for the heat. Think lighter fabrics and colors for you, as well as the entire wedding party.
Read more about Tips for Your Summer Wedding

We want to hear about your weddings and parties!
Share them with us!
A Sweet & Elegant Backyard BBQ
It's starting to warm up, so now is the time to get outdoors. What better way to kick off the gorgeous weather than by hosting a backyard BBQ? Why not change up your BBQ though? Put a sweet and elegant twist on it.

Create the Setting – To create this setting, it's simple. Use vintage jars, vases and a mix of simplistic flowers. Think flowers galore.
For the Food – The other important aspect of this party is the food. What do you serve? First, plan out your meat. Chicken is always a crowd pleaser, as well as hamburgers. Once you've decided on your meats, move on to the side dishes. Whip up a batch of deviled eggs with a twist, such as adding prosciutto, serve marinated green beans or peas and pancetta.
While your guests are waiting on the food to be prepared, appetizers are great for them to nibble on. Seasonal fruit, phyllo wrapped asparagus, raspberry canapes with basil & balsamic or goat cheese tarts are all tasty!
Also, don't forget about dessert. Include fresh fruit within your desserts to give it a refreshing taste.
It's all about finding the right decorations and food to pull off a sweet and elegant backyard bbq.
Read more about A Backyard BBQ
Discover a Creative Bridal Experience with The Timeless Bride
Your wedding day is something you'll remember for a lifetime. Therefore, you want everything to be just the way you've always imagined, especially with your wedding dress. Read more about The Timeless Bride
Paragon Event Designs – Creating an Unforgettable Event
Want to visit a place that understands every element of your wedding or event and can help you through the entire process?  Read More about Paragon Event Designs
Create a Memorable Event with Ice Age Ice Sculptures
Add an ice sculpture to your function and it will guarantee to turn your event into one that your guests will remember long after it's ended. Read More about Ice Age Ice Sculptures
Find Flowers & More from Vogel's Flowers & Tuxedo Rental
Flowers tell the story of your wedding or special event. They capture the theme through the colors, textures, styling, shapes and design. Read More about Vogel's Flowers & Tuxedo Rental
| | | |
| --- | --- | --- |
| Summer Centerpiece | Hearts and Flowers, Charlottetown, PE | |
| The Wild Bunch, Kilmarnock, VA | The Wild Bunch, Kilmarnock, VA | The Green Herb, Hot Springs, AR |



For more vendors in your area, visit Wedding And Party Network for all of your wedding and party planning needs!