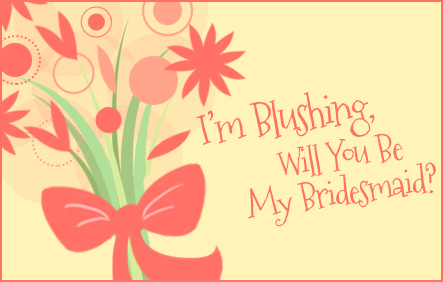 Whoohoo, it's almost six months until my wedding! It's flying by! I waited until May to ask my bridesmaids which is apparently weird, but I'm super into suspense. Ok. Ok. We were just swamped with school! I waited until after finals to ask my closest friends to be a part of my big day with a spa basket drenched with blush and gold.
You get it finals are stressful? Spa basket? I totally thought it was cute and so did these girls! It's a super easy and fun way to ask your girls to be your bridesmaid! So, here's a how to on creating a spa basket.
Inside the box I placed a cute white coffee cup, a small box of different flavored tea, a nice blush and gold wrapped soap, an owl loofa and a white tea small candle that smelled like heaven.
I had to really try hard to find 7 of all the smell good soaps and tea boxes, but the boxes I found at Hobby Lobby under photo organizers. The packing paper I actually got at Dollar General and it really gave it a full, spa like look. The coffee cup I actually found in a small shop, but you could find similar cups at IKEA.
The cards used in the pictures are actually decorative cards from TJ Maxx and I used gold paint marker (it took a lot of practice cards) to cursively pop the question!
So, when you are looking for the perfect way to pop the question to your bridesmaids look for something that spoils them! A glass of wine, their favorite movie and popcorn or new yoga mat and yoga pants! Whatever their personality, popping the question is just as fun as creating the perfect gift! Have fun, it only happens once, right!