Every bride knows how important it is to have your girls by your side on your special day. From helping you choose the perfect dress to wearing whatever you pick out for her, a true friend will be there in every wedding meltdown and smile. Show your bridesmaids how much you appreciate them with a thoughtful gift! Wedding and Party Network has the top five trending bridesmaid gifts that your girls will love.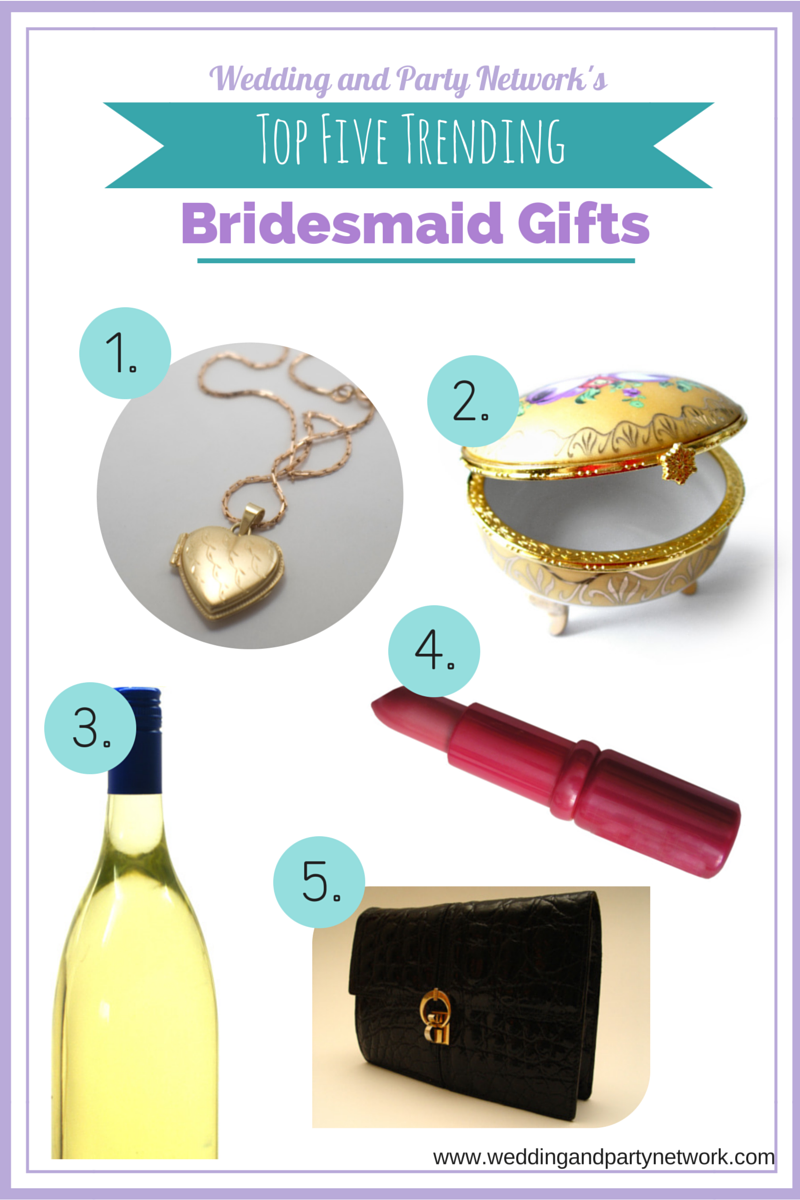 1. Locket
Bring on the bling-bling in a very special way. Personalize a locket with their initial and the date of your wedding.
2. Jewelry Box
A vintage jewelry box is the perfect gift for your sophisticated chicas. Add a personalized touch by engraving the inside or bottom of the box.
3. Bottle of Wine
For those wine lovers, make your own labels with funny quotes or a picture of you and each bridesmaid. Make it extra special and tell them to save the bottle until the day they tell you they are engaged.
4. Lipstick
Who doesn't need more makeup? A little bit of lipstick or lipgloss will remind them of the laughs you shared on your special day.
5. Clutch
For the fashionistas, a small purse or clutch will bring a smile to their faces. Want to make it extra special? Sew a little tag on the inside thanking them for making your day perfect.
Whatever gift you decide, your bridesmaids will love to have a little reminder of the memories you shared on your wedding day. Check back with Wedding and Party Network for more ideas and tips.