Volume 3 Issue 8
Be Prepared for Back to School
To get children in the back to school mood, host a celebratory block party with your neighborhood. A simple get together will definitely do the trick to get the neighborhood and school pals back in the mood. However, turn a simple gathering into a fun and exciting event with a school theme. Wedding and Party Network has a few themes and tips on getting everyone ready for back to school!
Rise & Shine – Of course, sleeping in late isn't the way to go during the school year. So, if you want to have children ready to rise and shine for the first day of school, host a breakfast back to school get together. Prepare a big feast for everyone to enjoy and even think about car pooling everyone together. This will definitely get them ready for school.
Meet & Greet – If your child is new to the school or just switching from preschool to elementary school, think about hosting a meet and greet for all the kids to get to know each other. You can even get together with their teacher and ask if you can bring this idea into the classroom on their first day or later in the week. Come up with fun ideas like create their own cupcake or create their own s'mores. This is a great way for everyone to get to know each other a bit better.
After School Snacks – When the children get done with school, they are ready for their afternoon snack. So, why not host a party at your house that is full with after school snacks? This gives the children and even the parents time to ask what happened during the day and ask how their first day of school went. Load up on pretzels, vegetables, fruits and even a few sweets that will hold them over until dinnertime. Don't forget to get creative with the snacks.
Night Before Shindig – Have an early night get together with all the kiddos from the neighborhood. You can create a fun dinner for them with some of their favorite foods, while they show off their new back to school supplies. Also, this gives parents a time to discuss the upcoming year and events they might want to plan or get involved in. It's great for both parents and children. Plus, it just gives everyone time to catch up on their summer adventures.
Get your children be back to school ready by hosting a fun get together for all their friends. It will definitely give them school spirit.
If you are planning a back to school party, let Wedding and Party Network help!

Host a Back to School Party
It's that time of year again. Yes, school is starting back up. However, children may not be looking forward to this time of year at all. How do you get them in the mood for going back to school? Of course, host a back to school party! This is a great time for everyone to get together and get excited about spending time together during the school year. Read more about Hosting a Back to School Party

5 Party Myths Busted
Are you planning a party? Do you think it's a lot of work? When planning, do you follow the party etiquette rules that you've always heard people talk about? Well, you may have heard wrong. Wedding and Party Network is here to put all those party myths to rest. Read more about 5 Party Myths Busted

Back to School Party: Do's and Don'ts
It doesn't take a lot to throw a back to school party. You can throw a fun party at your home in the backyard. Hold the party at your local bowling alley or arcade. Or you can do like a few of my friends do — after their daughters have been in school for a few weeks, they hire a limo and take the girls and their friends shopping for more back-to-school clothes. Read more about Do's and Don'ts of a Back to School Party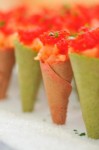 Tips for Hosting a Successful Party
Whether your party is for a birthday, graduation or celebration you can turn your fantasy party into a reality with these helpful tips. Make a list of what you will need for the party and then list realistic prices for each item. Create a limit for yourself and stick with it! Read more about Tips for Hosting a Successful Party

Back to School Treats
With back to school just around the corner, you need to start planning out your weekly after school snacks and treats. This is a tradition and kids look forward to their special snack after school. Plus, it gives you time to bond and find out what happened with their day. It gives parents a great time to look back on and enjoy the times they spent together finding out about their child's day. Read more about Back to School Treats

POPCORN: A Frugal Party for Kids
Sometimes we just can't afford to have a dog and pony show party for our children. Yet, we still want them to have a special party. Throwing a party for your child can be done frugally and still filled with fun. Inexpensive treats such as popcorn and movie rentals are just the ticket
. Read more about POPCORN: A Frugal Party for Kids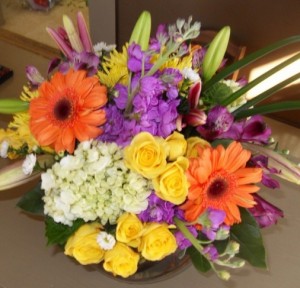 Dance the Night Away with Nashville Party Authority
When you are hosting a wedding or special event, it's important to you that everyone has a great time. Making sure everyone remembers how much fun they had at your event is definitely a must. Having people walk away from your event and remember what a great time they had is a special feeling. Read More about Nashville Party Authority

Design Your Own Dream Wedding Cake with Cakes By Jane
All elements of any party or wedding are important. You combine everything together to create a certain theme or style. You want your guests to walk into your event and immediately get the feel of your event. One element that definitely has to be eye-catching is the cake. Read More About Cakes By Jane
Find the Right Dress for You with Formal Fantasy
When planning your wedding or attending a special event, the first thing that comes to mind is what are you going to wear. Your outfit should represent your personality through every thread and each bead. When you walk into a room, people will say, "Wow, that dress was made for you". Read more about Formal Fantasy
Candy Station (The Chocolate Chick Company), Vegetable Display (Catering Creations by CruLaRo), Colorful Party Centerpiece (Barry's Flower Shop Inc.), Party Entertainment (Event Envy), Colorful Centerpiece (Creative Hand's Flowers & Gifts)

For more vendors in your area, visit Wedding And Party Network for all of your wedding and party planning needs!